PRODUCTS AND SERVICES
»
Partner With Anthony
»
AutomaticBuilder
FREE STUFF
»
Affiliate Marketing A-Z
»
Promote To ONE Million
»
Home Biz Training
»
Associate Membership
»
Article Directory
»
FREE Classifieds
»
Get 20+ Income Streams
Brought To You By
Grace Aremu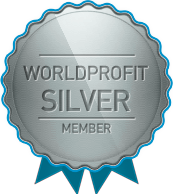 Published by: Grace Aremu on 05-Jun-22
C for Content
The internet revolves around content! All internet communication is built on content. It serves two aims, unlike other styles of writing: to attract human readers and to attract search engines. You can use the content on your websites and blogs to grow your profile in your niche, sell items, or make money through other monetization methods by leveraging keywords and specialized writing styles. Article marketing and blogging are two ways to use content to increase visitors.
Check out this resource for how to blog effectively and make money in the process.
What is it?
All of the writing that is used to make money as an Internet marketer is referred to as content. You can utilize blog content to establish a presence in your field and establish a relationship with your readers. You can also provide value to visitors by using content on a mini-site or authority site. You can turn your content into a product to sell on your blog or mini-site. You can also employ content to increase the number of visitors to your website.
Do keyword research for your niche.
Before you write any content for your website, use a keyword research tool to uncover popular keywords for your topic. Your website's content should include keywords from your study so that it appears in search engine results for those terms. Find keywords that are relevant to your niche but have little competition. That way, you'll get more mileage out of your content.
Ascertain that your material is appealing to human readers.
Unfortunately, many marketers are so focused on keywords that they overlook the fact that their material is also intended to be read by humans. Make your material fresh and intriguing. There are a plethora of resources available online that may help you generate content that is both interesting and beneficial to readers in your area. Try to provide advice in your field or draw attention to an area of knowledge that is sometimes disregarded. This will encourage people to visit your blog or website.
Make your material useful in a variety of ways.
You may get a lot of mileage out of a single piece of content. A blog post can be edited and submitted to article directories as an article. You can send an e-mail marketing message to your list using a portion of the same blog post. You can make a unique report by combining various blog postings. There are a variety of combinations that can be used.
So what do you do?
You conduct keyword research in your niche and discover a popular phrase with minimal competition. You use this term to write a blog post with a lot of useful information for your readers. The blog post is then reworked into an article on the same subject. You submit the content to many article directories, and your blog receives a flood of new visitors. You could write an entire series of posts based on this phrase and others like it. After a few postings, you can compile a report with all of them and give it free or sell it to grow your list.
SHOP
»
Clickbank Storefront
»
Women's Fashion
»
Book Store
»
Movies
LIBRARY(BOOKS BY ME)
»
Practical Wisdom for Marriage
»
Honey I Love You.....
»
100 Odd Tips For Couples ....